The Salvation Army, Prestonpans Corps
Major Steven Turner
(with thanks to Professor Tom Wright)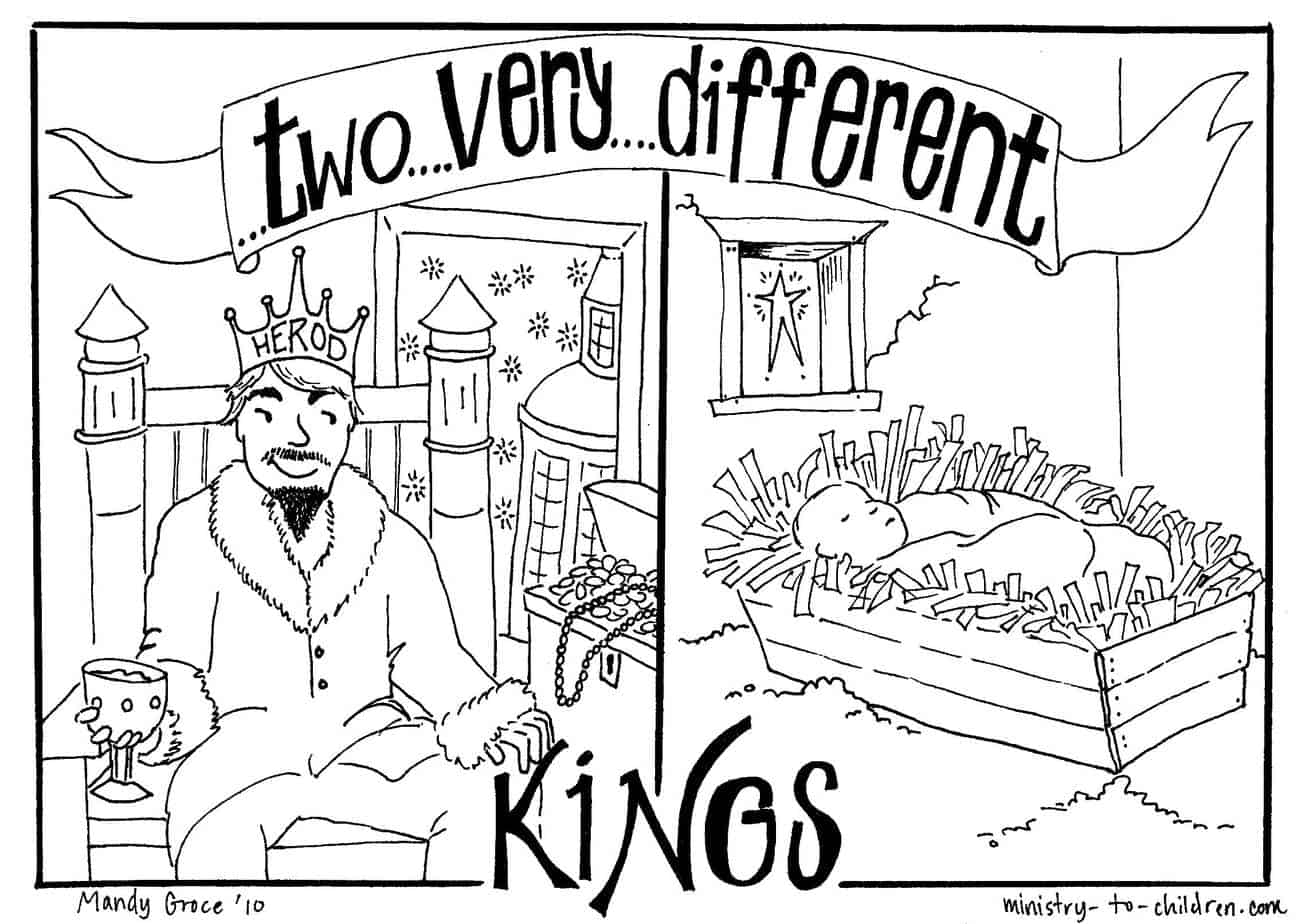 Song                Jesus is Lord
Jesus is Lord! Creation's voice proclaims it,
For by His power each tree and flower
Was planned and made.
Jesus is Lord! The universe declares it,
Sun, moon and stars in heaven
Cry, 'Jesus is Lord!'
Jesus is Lord! Jesus is Lord!
Praise Him with hallelujahs
For Jesus is Lord!
Jesus is Lord! Yet from His throne eternal
In flesh He came to die in pain
On Calvary's tree.
Jesus is Lord! From Him all life proceeding,
Yet gave His life a ransom
Thus setting us free.
Jesus is Lord! O'er sin the mighty conqueror,
From death He rose, and all His foes
Shall own His name.
Jesus is Lord! God sent His Holy Spirit
To show by works of power
That Jesus is Lord.
David J. Mansell.
Copyright © 1982 Word's Spirit of Praise Music/Adm. by CopyCare.
Pray the Lord's Prayer
Chorus            Lord, I lift your name on high
LORD, I LIFT YOUR NAME ON HIGH;
Lord, I love to sing Your praises.
I'm so glad You're in my life;
I'm so glad You came to save us.
You came from heaven to earth to show the way,
From the earth to the cross,
My debt to pay.
From the cross to the grave,
From the grave to the sky,
Lord, I lift Your name on high.
Rick Founds.
Copyright © 1989 Maranatha! Music/Adm. by CopyCare.
Bible Reading Philippians 1:27-2:11
27 The one thing I would stress is this: your public behaviour must match up to the gospel of the king. That way, whether I do come and see you or whether I remain elsewhere, the news that I get about you will indicate that you are standing firm with a single spirit, struggling side by side with one united intent for the faith of the gospel, 28 and not letting your opponents intimidate you in
any way. This is a sign to them of their destruction, but of your salvation—a sign that comes from God.
29 Yes: God has granted you that, on behalf of the king, you should not only believe in him, but also suffer for his sake. 30 You are engaged in the same struggle which you once watched me go through; and, as you now hear, I'm still going through it.
1 So if our shared life in the king brings you any comfort; if love still has the power to make you cheerful; if we really do have a partnership in the spirit; if your hearts are at all moved with affection and sympathy—2 then make my joy complete! Bring your thinking into line with one another.
Here's how to do it. Hold on to the same love; bring your innermost lives into harmony; fix your minds on the same object. 3 Never act out of selfish ambition or vanity; instead, regard everybody else as your superior. 4 Look after each other's best interests, not your own.
5 This is how you should think among yourselves—with the mind that you have because you belong to the Messiah, Jesus:
6 Who, though in God's form, did not
Regard his equality with God
As something he ought to exploit.
7 Instead, he emptied himself,
And received the form of a slave,
Being born in the likeness of humans.
And then, having human appearance,
8 He humbled himself, and became
Obedient even to death,
Yes, even the death of the cross.
9 And so God has greatly exalted him,
And to him in his favour has given
The name which is over all names:
10 That now at the name of Jesus
Every knee under heaven shall bow—
On earth, too, and under the earth;
11 And every tongue shall confess
That Jesus, Messiah, is Lord,
To the glory of God, the father.
The Kingdom New Testament: A Contemporary Translation by N.T. Wright.
© 2011 HarperCollins Publishers.
Chorus            Everybody ought to know
Everybody ought to know
Everybody ought to know
Everybody ought to know
Who Jesus is.
Everybody ought to know
Everybody ought to know
Everybody ought to know
Who Jesus is.
He's the lily of the valley
He's the bright and morning star
He's the fairest of ten thousand
Everybody ought to know.
Be Like Jesus
In the field of "fast fashion", where clothes are cheap and only worn a couple of times, TV adverts have been replaced by "influencers" on social media. Young and tech-savvy, they showcase clothing and consumer items to their followers and encourage them to buy them.
However, whilst price and appearance are often more important to young people than reliability, many are also concerned about the ethical practices of the companies they buy from. When it was alleged that an online clothing retailer was using factories in the UK that paid just £3.50 an hour, calls surfaced online for a boycott of the company. Suddenly, the channel that had brought 45% increase in sales during lockdown threatened to bring the company crashing down again.
Paul considered it essential to Christian living that our "public behaviour must match up to the gospel of the king" (Phil 1:27b). How will people believe the Gospel if we don't live up to the standards we proclaim? This was important for the Philippians, because they would stand out as a group within their community. They did not attend religious ceremonies worshipping other gods, parades honouring Caesar as divine, or the orgies that accompanied local festivals. They could not hide their allegiance to Christ.
Paul warns the Philippians that their faith, like his, would be tested through suffering, and they must learn to stand firm. He then uses one of his favourite words: οὖν, which means therefore or so. In other words, if you really want to show you're a Christian, this is what you need to do. His 4 "ifs" highlight some of the things that the Philippians would claim as aspects of their faith and calls on them to show them in practice: "by being like-minded" (v2, NIV). In other words, their "shared life in Jesus" (v1) is shown in their shared life as church.
After calling us to humility for ourselves and concern for others, he gives us the perfect example:
This is how you should think among yourselves—with the mind that you have because you belong to the Messiah, Jesus (2:5)
This is something we need to do consciously (NIV uses the word "mindset" – how we choose to think of ourselves in the world); renewing our minds is essential (Romans 12:2), but it will not come naturally.
There follows what is one of the most beautiful poems in the Bible (thought by many scholars to be an early Christian hymn). Peter says that some of Paul's discussions are hard to follow (2 Peter 3:16). In contrast, poetry can paint a picture that draws in many strands which could not be easily expressed in prose. One of my favourite songs is Albert Orsborn's "My life must be Christ's broken bread." It is full of mixed metaphors, yet the images conjured up by his phrases resonate deep in our hearts to draw us close to God.
Professor Tom Wright identifies several stories that are told in parallel through this poem. The most obvious is the story of Jesus, leaving his throne in heaven to come to earth. We note in verse 6 that the early Christians clearly believed that Jesus was in nature and status equal with God (See also John 1:1). In coming to earth, he didn't lose his divine nature; rather, he set aside all personal advantage (V6 NIV) from that nature, he didn't "grasp" it (ESV) or "cling" to it (NLT). We see this most clearly at his arrest, when he forbore from calling on "twelve legions of angels" to rescue him (Matthew 26:53).
Instead, he took the lowest place imaginable in society and became a servant (the second story) a reference to Isaiah 40-55, which describes Israel as God's servant but also looks forward to another servant (the Messiah) who would rescue his people. The life of a servant is one of obedience: your life is not your own, you must fulfil the purposes of the master, whatever the personal cost. In Jesus' case, that obedience took him to death – "even death on a cross!" Not only was he treated as a servant, but he was killed by a method reserved for the worst criminals. He could not sink any lower.
This brings us to our third story, that of Adam (as a representative of human beings). Genesis tells us that God created mankind, both male and female, in his image (Genesis 1:27), like mirrors reflecting the nature of God in heaven onto the earth around us. In Psalm 8, David acknowledges that we were given a status only slightly lower than the angels, with authority over the whole earth (under God). Whether you believe in the literal creation account or in some form of evolution, there is no doubt that, though we share much with other animals, humans are in many ways the masters of the planet.
Yet the climate crisis and our inability to resist the recent coronavirus pandemic show that we have fallen a long way from that elevated status; there is not much of God's image left in humanity in general.
And so the fourth story in this poem is that of God, a loving Father who desires nothing more than a relationship with his children. Hosea in particular shows the lengths to which God will go: "I will heal their waywardness and love them freely, for my anger has turned away from them" (Hosea 14:4). That love is shown ultimately in Jesus, living amongst fallen humanity, revealing and redefining our understanding of God, then giving himself in sacrificial love on the cross.
And here is that word again: οὖν. And so, because of all the above, "God exalted him to the highest place" (v9). Jesus is brought back to his home in heaven, where every knee will bow to him. Several things in this exaltation are critical to understand both God's nature and his plan for us.
In the old Testament, the name of God was so holy, that it was never written out in full, nor spoken allowed. The Jews used the word "Adonai" and the Greek translation used the word "Kyrios", both meaning Lord (sovereign). When Paul mentions "the name above every name" and states that "Jesus Christ is Lord", he wants us to understand that Jesus Christ is truly God.
And when he refers to "the glory of God the Father," he is thinking of Isaiah 48:11 where God declares "I will not yield my glory to another." In other words, God is acknowledging Jesus as equal with himself.
But it gets better. In his letter to the Colossians, Paul talks of "this mystery, which is Christ in you, the hope of glory" (Colossians 1:27). Although we humans have destroyed the image of God in us, because the risen Christ lives in us by his Spirit, there is the hope that the glory we once had will be restored. The work has already begun ("if anyone is in Christ, he is a new creation, the old has gone and the new has come" 2 Cor 5:17), but there will come a day when we will truly be Promoted to Glory.
There is one other story hidden in this poem, that of Caesar as representative of worldly glory. Beginning with Julius Caesar, and on through Augustus (who reigned in the time of Jesus), Roman emperors claimed divine status, and as such were worshipped as false gods. They claimed Lordship over the Empire and declared themselves saviours of the people.
Jesus warned his listeners that "those who exalt themselves will be humbled," (Matthew 23:12). Hence as Paul calls his readers to stand out from the world, there is an implied rebuke that Caesar's glory will be stripped away when he comes face to face with the Living God.
Our modern world is not so different from the Roman empire of Paul's day. Greed for money and power still dominate many people's thinking. We want something for nothing, even if it costs an anonymous "someone" everything they have. Many world leaders offer solutions to the struggles of ordinary people, whilst maintaining lifestyles that most can only dream of.
The COVID-19 pandemic saw huge outpourings of communal goodwill and governmental generosity, but the veneer has worn thin, with people desperate for their foreign holidays, and governments pushing for a return to the levels of economic activity that fuelled the spread of the disease in the first place.
How then should we live in such a world? By looking out for each other; by living simply and humbly; by being interested in the things that concern others; by being like Jesus. Does this sound impossible?
The Gowans and Larsson musical Spirit, which tells the story of Pentecost and the growth of the church, includes a lovely song ascribed to Peter:
Ambitions clamour to control my mind,
And pleasing prospects I see.
But first and foremost in my heart
I find a nobler purpose for me.
The chorus is familiar to us, but it includes a clue to achieving Christlikeness: his Spirit helping me, like him I'll be. As we sing, let's ask God to show us how he wants us each to live in our world today, and to give us the strength through his Spirit to achieve this.
Chorus     To be like Jesus
To be like Jesus!
This hope possesses me,
In every thought and deed,
This is my aim, my creed;
To be like Jesus!
This hope possesses me,
His Spirit helping me,
Like him I'll be.

John Gowans
Prayer
Father God, when we look at our world, it is easy to despair at the way people behave towards each other. Few of our leaders set good examples, and our own efforts at loving our neighbours often seem poor. We desire to be like Jesus but fall short almost daily.
We ask that your Holy Spirit would fill each part of us, cleaning out all selfishness, resentment and envy, and replacing them with your love, grace and power. When the world looks at us, may they see the image of Jesus and respond as we have. In Jesus' name we pray, Amen
Song      All praise to thee
All praise to thee, for thou, O King divine,
Didst yield the glory that of right was thine,
That in our darkened hearts thy grace might shine:
Alleluia! Alleluia!
Thou cam'st to us in lowliness of thought;
By thee the outcast and the poor were sought;
And by thy death was God's salvation wrought:
Alleluia! Alleluia!
Let this mind be in us which was in thee,
Who wast a servant that we might be free,
Humbling thyself to death on Calvary:
Alleluia! Alleluia!
Wherefore, by God's eternal purpose, thou
Art high exalted o'er all creatures now,
And given the name to which all knees shall bow:
Alleluia! Alleluia!
Let every tongue confess with one accord
In Heaven and earth that Jesus Christ is Lord:
And God the Father be by all adored:
Alleluia! Alleluia!
Francis Bland Tucker (1895-1984)
Benediction May God's blessing surround you each day
May God's blessing surround you each day,
As you trust Him and walk in His way.
May His presence within guard and keep you from sin.
Go in peace, go in joy, go in love.